Friends,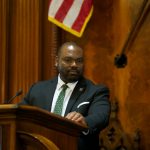 It has been a pleasure serving in the South Carolina House of Representatives for my constituents of District 15 and for all residents of our great state.  I served on the Education, Judiciary, and Regulations and Administrative Procedures Committee.
I believe in a robust economy for my constituents and have been working on the following bills to accomplish this:
My Streamlining Business License Bill (H.3337) would help our state's small businesses by removing duplicate fees on small business. By streamlining business licenses and removing government red tape, my bill will help businesses concentrate on production, growth and providing our state with quality work.
The South Carolina Natural Gas Pipelines Initiative Act (H.3773) I have introduced would promote natural gas as a clean energy source to power our industrial parks. I know that building our natural gas infrastructure will not only lower our energy costs, but it would also attract and retain high-paying, manufacturing jobs in South Carolina.
The Industrial Park Rail Bill (H.3919) I authored would promote enhanced rail access for our state's industrial parks and encourage manufacturing industrial development.
My Manufacturing Career Pathway Act of 2015 (H.3373) would create the necessary connection of education and training strategies needed to help our students more quickly learn a manufacturing trade, get industry certifications faster and attain good-paying jobs with benefits. While we know new businesses seek locations with a well-educated, fully-trained workforce - my bill will ensure just that and help advance economic development in South Carolina.
The Construction Career Pathway Act (H.3774) I introduced would provide a career pathway in the construction industry through a collaborative design between students and school districts, technical colleges, vocational schools, junior colleges and four-year institutions of higher education. My bill would provide adult educational programs, local workforce development programs and regional construction industry partnerships to allow a student to actually earn an income, while progressing along the career pathway.
My Construction Industry Career Development Bill (H.5089) would create a career development pathway for students within the construction industry. The bill allows students to make money while progressing along the career development pathway. This bill allows students to learn more about the construction industry while obtaining their high school diplomas.
The CDL Training Classes in Schools Bill (H.5172) creates a Pilot Program for students interested in CDL truck driving. The bill calls for a development of a 3 year-4 credit course of study beginning in the 10th grade. The bill allows for apprenticeships with various truck driving organizations.
My Public Assistance Eligibility Bill (H.3833) requires individuals applying for benefits to work with the Department of Social Services' Division of Child Support Services to be eligible for benefits. This would require the Department of Health and Human Services to establish a computerized eligibility verification system based on income, assets, identity, and eligibility for public assistance. The bill requires reporting to various agencies for checks and balances.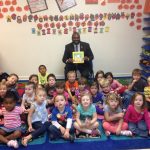 Ensuring our students' needs are ahead of our system's needs and knowing that our children cannot get ahead without a quality education, I will continue to advance plans to give parents and students educational options. To that end, I have authored the South Carolina Choice Scholarship Act (H.3326) to provide low-income families of children in kindergarten through 12th grade with choice scholarships, provided by funding from non-profit organizations without treating such scholarship money as income. And, I have authored Education Tax Credit Bill (H.3339) to provide a state income tax credit for parents or guardians who educate their children at home or at an independent school.
While working to ensure parents determine the best learning environment possible for their children, I want to ensure that all children are safe in South Carolina schools. My Anti-Bullying in School Bill (H.3435) would enforce anti-bullying measures in each school and require counseling for students bullying. By determining the real cause of the bullying behavior, we can not only better protect victims of bullying but also help children in real need.
I feel strongly that we need to do all we can to protect those who protect us. My Shielding Personal Information Bill (H.3338) would remove personally identifiable information of law enforcement officers, Department of Corrections' employees, Guardians Ad Litem, Department of Social Services employees, and others who ensure justice in the judicial agencies and who protect the vulnerable from state agencies' or subdivisions' public websites. This will allow these public servants the ability to more safely perform their vital duties for our state's residents.
I, also, believe that all schools should have a trained School Resource Officer (SRO). My Resource Officer Bill (H. 4876) would require school districts to have School Resource Officers continuously present at schools during operating hours. Agreements for School Resource Officers would be handled by each district. Individuals wishing to be School Resource Officers must meet the requirements of a sworn police officer.
All students should have access to a quality education. My STEM Pathway Resource Network Bill (H.4680) establishes Science, Technology, Engineering, and Math education pathway networks. The State Board of Education along with those involved with K-12 education; higher education; and workforce development will work to design career pathways for those interested in the construction and manufacturing industries. The State Board for Technical and Comprehensive Education will oversee the pathway districts.
Along with that, my South Carolina Adult High School Diploma and Industry Certification Charter School Pilot Program Bill (H.4808) allows adults to complete their education for a high school diploma. The high school program must lead to the following: diploma and industry credentials; flexible class schedules; dual credit and industry certification coursework; and a plan to review and report individual student accomplishments after graduation. Students who attend adult charter schools will also be included in the program.
For parents of students, my Income Tax Credit Bill (H.3934) provides a tax credit of up to $5,000 to parents or guardians who teach a qualified student for instruction related expenses. This tax credit also applies to independent schools. Credits are redeemed by eligibility.
My South Carolina Choice Scholarship Act (H.3935) provides scholarships to cover the education costs of a student in either public or nonpublic schools. The Department of Education is responsible for imposing requirements and administrating the program. Scholarships cannot be treated as income or qualifications for other grants.
Students should also be taken care of by highly trained professionals. My School Nurses Bill (H.4085) requires all school nurses to have a professional Registered Nurse license. With this bill, Licensed Practical Nurses would not be able to serve. The bill also only allows Registered Nurses to receive funding under the annual Appropriations Acts.
Your opinions on the issues that matter most to our state mean so much to me. As always, I ask and encourage you to share your ideas with me by phone or email below.
Humbly I Remain,
The Honorable Samuel Rivers, Jr.