Friends,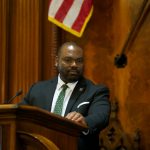 It is a true privilege to serve in the South Carolina House of Representatives - working hard for my constituents of District 15 and for all residents of our great state. I am also humbled and honored to serve as the Assistant Majority Whip and as a member of the Education and Public Works Committee and of the Legislative Oversight Committee.
Improving our economy continues to be my top priority. As such, I have sponsored five pieces of legislation that will help make South Carolina more business-friendly, create and retain new high-paying jobs and better train our residents to provide the workforce needed to recruit new business to our state:
My Streamlining Business License Bill (H.3337) would help our state's small businesses by removing duplicate fees on small business. By streamlining business licenses and removing government red tape, my bill will help businesses concentrate on production, growth and providing our state with quality work.
The South Carolina Natural Gas Pipelines Initiative Act (H.3773) I have introduced would promote natural gas as a clean energy source to power our industrial parks. I know that building our natural gas infrastructure will not only lower our energy costs, but it would also attract and retain high-paying, manufacturing jobs in South Carolina.
The Industrial Park Rail Bill (H.3919) I authored would promote enhanced rail access for our state's industrial parks and encourage manufacturing industrial development.
My Manufacturing Career Pathway Act of 2015 (H.3373) would create the necessary connection of education and training strategies needed to help our students more quickly learn a manufacturing trade, get industry certifications faster and attain good-paying jobs with benefits. While we know new businesses seek locations with a well-educated, fully-trained workforce - my bill will ensure just that and help advance economic development in South Carolina.
The Construction Career Pathway Act (H.3774) I introduced would provide a career pathway in the construction industry through a collaborative design between students and school districts, technical colleges, vocational schools, junior colleges and four-year institutions of higher education. My bill would provide adult educational programs, local workforce development programs and regional construction industry partnerships to allow a student to actually earn an income, while progressing along the career pathway.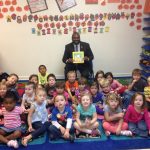 Ensuring our students' needs are ahead of our system's needs and knowing that our children cannot get ahead without a quality education, I will continue to advance plans to give parents and students educational options. To that end, I have authored the South Carolina Choice Scholarship Act (H.3326) to provide low-income families of children in kindergarten through 12th grade with choice scholarships, provided by funding from non-profit organizations without treating such scholarship money as income. And, I have authored Education Tax Credit Bill (H.3339) to provide a state income tax credit for parents or guardians who educate their children at home or at an independent school.
While working to ensure parents determine the best learning environment possible for their children, I want to ensure that all children are safe in South Carolina schools. My Anti-Bullying in School Bill (H.3435) would enforce anti-bullying measures in each school and require counseling for students bullying. By determining the real cause of the bullying behavior, we can not only better protect victims of bullying but also help children in real need.
I feel strongly that we need to do all we can to protect those who protect us. My Shielding Personal Information Bill (H.3338) would remove personally identifiable information of law enforcement officers, Department of Corrections' employees, Guardians Ad Litem, Department of Social Services employees, and others who ensure justice in the judicial agencies and who protect the vulnerable from state agencies' or subdivisions' public websites. This will allow these public servants the ability to more safely perform their vital duties for our state's residents.
Your opinions on the issues that matter most to our state mean so much to me. As always, I ask and encourage you to share your ideas with me by phone or email below.
Humbly I Remain,
State Representative Samuel Rivers, Jr.